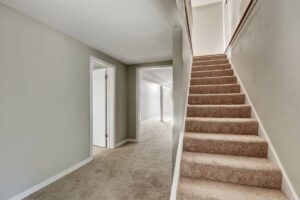 Tualatin Property Management Solutions
Tualatin is a small suburb in the Greater Portland area that counts around 26,000 local residents. This city is a popular residential destination for commuters and families of all sizes. A number of prominent retail centers operate in the area, including Bridgeport Village.  Furthermore, Tualatin is home to many manfucturing facilities, providing job opportunities for those living in the community.
Investing in Tualatin Rentals
Tualatin was a sleepy little enclave for much of its existence until its first growth boom began in the 1970s. Like many other cities in the Greater Portland area, Tualatin's proximity to the larger city helps drive impressive housing demand in the vicinity. Of course, simply owning rentals in Tualatin isn't enough to ensure longterm profits. Instead, it's important to find a local property management partner to take care of your rental portfolio.
A professional Tualatin property management team will handle the ongoing needs of your investment and allow you to focus on other priorities.
Working with West Ridge Property Management in Tualatin
At West Ridge Property Management, we put everything on the line to ensure our property owners achieve the best possible results. We listen to your needs and we customize our management approach to ensure we leave no stone unturned.
Take a look at our Tualatin property management packages to get started or call now to schedule a free consultation with a member of our team: 503-893-9354
We cover all of your rental's property management needs
Property Marketing
Vacant properties can cost you thousands in lost rent. Let our team find the right tenants for you. We advertise your vacancy and schedule showings with interested parties.
Tenant Screening
We carefully screen every tenant application and carefully adhere to fair housing guidelines. We aim to place highly qualified tenants in your rental property.
Rent Collection
Tired of chasing after payments every month? Let our team handle billing and rent collection on your behalf. We process incoming funds and deposit earnings to your account.
Maintenance
Every rental home needs regular upkeep, as well as urgent repair visits from time to time. We take care of both proactive maintenance and 24/7 emergency response for your portfolio.
Property Inspections
Our team visits every rental home in our portfolio on an ongoing basis. These inspections help us to make sure that everything is going well behind the scenes.
Financial Reporting
We document all income and expenses for your rental home and generate monthly statements for your review. This makes it easy to monitor your performance.
What Makes West Ridge Property Management the Right choice?
"Quick, personal, and professional. What more could you want? They are happy to accommodate all needs and easy to communicate with. Absolutely recommend!"
"Lawrence and Beth are hard workers, conscientious, prompt, reliable, honest, and wonderful to work with. They are very trustworthy and responsive. I highly recommend them for all your property management needs."
Greater Portland's Local Property Management Pros
We keep your real estate investment performing optimally
If you own property in Portland or one of the surrounding suburbs, you understand the many challenges that landlords encounter. From finding the right tenants for your unit to taking care of maintenance, rent collection, and inspections, being a landlord comes with plenty of responsibility. Many property owners ultimately choose to partner with a Portland property manager who can ease the pressure and ensure nothing goes unchecked.
At West Ridge Property Management, we have helped countless property owners to get more out of their rentals. We know Portland well and we have developed an extensive network of partners who help us to keep our portfolio profitable. Whether you own just one rental or a large number of units, we have the resources and expertise you need to consistently achieve impressive results.
Learn more today by scheduling a free consultation with our team: 503-893-9354
Share Your Rental Needs with our team