Portland Property Management Solutions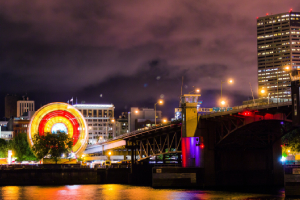 Portland is a city that defies easy categorization. Known for its vibrant blend of natural beauty and urban charm, Portland has earned a reputation as one of the most unique and eclectic cities in the United States. The city's picturesque surroundings offer a haven for outdoor enthusiasts. Residents and visitors can explore miles of hiking trails, bike paths, and parks, providing a refreshing escape from the hustle and bustle of city life. Portland's commitment to sustainability is evident through its extensive public transportation system, bike-friendly infrastructure, and eco-conscious initiatives.
Yet, Portland's true allure lies in its cultural diversity and progressive spirit. The city is a unbeatable destination for artists, foodies, and entrepreneurs, with a thriving indie music scene, a renowned food truck culture, and a penchant for craft beer. Its neighborhoods, each with a distinct character, showcase a rich tapestry of cultures and lifestyles. Local points of interest include the Portland Art Museum, the Oregon Zoo, and Washington Park.
Investing in Portland Rentals
Investing in Portland rentals presents an enticing opportunity for local investors for several compelling reasons. Firstly, Portland boasts a strong and diversified economy driven by technology, healthcare, and manufacturing sectors, providing a stable job market that attracts a steady influx of residents. This consistent demand for housing ensures a reliable tenant pool.
Additionally, Portland's robust rental laws and tenant-friendly regulations ensure stability for property owners. The appreciation of property values in the region also enhances the long-term investment potential.
Working with West Ridge Property Management in Portland, OR
Partnering with West Ridge Property Management in Portland is the smart choice for property owners seeking peace of mind and profitability. As the premier property management company in the area, we offer a wealth of benefits that make us the top choice for property owners.
Our team brings unmatched expertise in the Portland real estate market, staying abreast of market trends and local regulations. This knowledge ensures that your property is priced competitively and complies with all legal requirements, maximizing your income while minimizing potential issues. We also prioritize the well-being of your investment, ensuring that it remains in pristine condition.
With our proven track record of success, you can trust us to protect and grow your assets in the vibrant and competitive Portland market. Partnering with us means securing your financial future while enjoying a stress-free property ownership experience.
Take a look at our Portland property management packages to get started or call now to schedule a free consultation with a member of our team: 503-893-9354
We cover all of your rental's property management needs
Property Marketing
Vacant properties can cost you thousands in lost rent. Let our team find the right tenants for you. We advertise your vacancy and schedule showings with interested parties.
Tenant Screening
We carefully screen every tenant application and carefully adhere to fair housing guidelines. We aim to place highly qualified tenants in your rental property.
Rent Collection
Tired of chasing after payments every month? Let our team handle billing and rent collection on your behalf. We process incoming funds and deposit earnings to your account.
Maintenance
Every rental home needs regular upkeep, as well as urgent repair visits from time to time. We take care of both proactive maintenance and 24/7 emergency response for your portfolio.
Property Inspections
Our team visits every rental home in our portfolio on an ongoing basis. These inspections help us to make sure that everything is going well behind the scenes.
Financial Reporting
We document all income and expenses for your rental home and generate monthly statements for your review. This makes it easy to monitor your performance.
What Makes West Ridge Property Management the Right choice?
"Quick, personal, and professional. What more could you want? They are happy to accommodate all needs and easy to communicate with. Absolutely recommend!"
"Lawrence and Beth are hard workers, conscientious, prompt, reliable, honest, and wonderful to work with. They are very trustworthy and responsive. I highly recommend them for all your property management needs."
Greater Portland's Local Property Management Pros
We keep your real estate investment performing optimally
If you own property in Portland or one of the surrounding suburbs, you understand the many challenges that landlords encounter. From finding the right tenants for your unit to taking care of maintenance, rent collection, and inspections, being a landlord comes with plenty of responsibility. Many property owners ultimately choose to partner with a Portland property manager who can ease the pressure and ensure nothing goes unchecked.
At West Ridge Property Management, we have helped countless property owners to get more out of their rentals. We know Portland well and we have developed an extensive network of partners who help us to keep our portfolio profitable. Whether you own just one rental or a large number of units, we have the resources and expertise you need to consistently achieve impressive results.
Learn more today by scheduling a free consultation with our team: 503-893-9354
Share Your Rental Needs with our team